Contact Information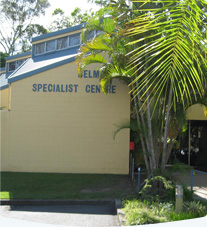 South East Dermatology is located within Belmont Specialist Centre
If you're a new patient to our practice we have seven Specialist Dermatologists, all are available for appointments. Each of our Doctors have numerous areas of interest and specialties, as well as appointment availabilities. Ask our reception staff who will be able to advise when and with whom the next available appointment is. In order to receive the maximum medicare rebate for your visit you will need to have a current referral which you will need to bring with you on the day of your appointment.
How to get there
Located directly opposite Carindale Shopping Centre and neighbouring the Belmont Private Hospital, the centre is easy to locate. Once turning off creek road, the centre can be found down the left driveway.
Contact Details
Belmont Specialist Centre
1202 Creek Road
Carina Heights Q 4152
Phone: (07) 3843 0577
Fax: (07) 3398 2156
Email: info@sebderm.com.au
Employment
From time to time there are casual and full time positions available for nursing and reception staff at South East Dermatology.
Receptionist tasks include filing, booking appointments, patient billings and typing duties. To register your interest, please contact us: jobs@sebderm.com.au
Nursing duties include consultation and telephone advice for Patients, post-surgical wound care, sterilisation of instruments, patch testing, phototherapy, photodynamic therapy. To register your interest, please contact us: jobs@sebderm.com.au