The Dermatologists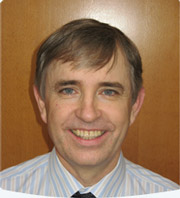 Dr Brian De'Ambrosis, MB BS FACD
Dr Brian De'Ambrosis is a graduate of the University of Queensland. After completing his specialist dermatologist training with the Australasian College of Dermatologists in 1990 he worked at the Skin and Cancer Foundation of Australia in Sydney and obtained his fellowship in Mohs Micrographic Surgery, Advanced Cutaneous Surgery and Laser Surgery in 1992. In 1993 Dr De'Ambrosis returned to Brisbane and established South East Dermatology. Dr De'Ambrosis is a senior visiting medical officer in procedural dermatology at Princess Alexandra Hospital and is also a visiting dermatologist at the Queensland Institute of Dermatology at Greenslopes Private Hospital. At these two institutions he is involved with training of dermatology registrars particularly in the area of specialised skin cancer surgery. He has several publications and given lectures at a national level relating to skin cancer and general dermatologic disorders. Dr De'Ambrosis's special interests include melanoma, non melanoma skin cancers, Mohs Surgery (a highly specialised form of skin cancer surgery), laser surgery, and acne management. He has the most up to date certification for the Australasian College of Dermatologists professional development program. Back to top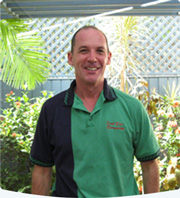 Dr Jim Muir, MB BS FACD
Dr Jim Muir is a life long resident of Brisbane who qualified as a specialist dermatologist in 1994. Besides practicing at South East Dermatology he is the director of the department of dermatology at the
Mater hospital, South Brisbane. As the dermatologist for 'Telederm National', a web site run by the Australian College of Rural and Remote Medicine, Jim also delivers dermatological care to all parts of Australia via the internet. A general dermatologist Jim has a special interest in skin cancer and skin disease in the elderly. Actively involved in medical education he regularly lectures on dermatology to other specialists, general practitioners, medical students, pharmacists and the general public.  He is a senior lecturer in dermatology at the University of Queensland, a moderator of the International Dermoscopy Society, Chair of the Brisbane Hospitals Dermatology Group  and has for many years been involved in the provision of dermatology education to the Department of Podiatry at the Queensland University of Technology. At the time of writing he has 15 publications in peer reviewed journals and texts. Back to top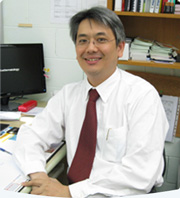 Dr Simon Yong-Gee, MB BS FACD
Dr Simon Yong Gee graduated from the University of Queensland in 1992. In 1997 he commenced his dermatology training in London and Edinburgh before completing his qualifications in Queensland in 2002. Dr Yong Gee is also a Visiting Medical Officer at the Royal Brisbane and Women's Hospital and is involved in teaching registrars and medical students. His interest is in general dermatology. Back to top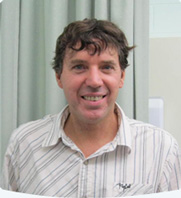 Associate Professor Stephen Gilmore, MB BS FACD
Associate Professor Stephen Gilmore is a dermatologist at South East Dermatology. Apart from general dermatology his main interests are in cutaneous T-cell lymphoma and melanoma . He is a visiting dermatologist at the Queensland Institute of Dermatology and holds a research position at the University of Queensland. Back to top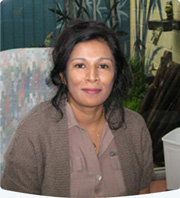 Asoka Herat, MB BS FACD
Dr Asoka Herat is a general Dermatologist who was trained in Australia and UK. Her interests are Paediatic Dermatology, vulval diseases and acne/she is at private practice and a visiting Dermatologist at the Mater Adult Hospital. Back to top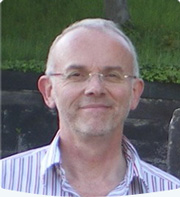 Dr David Burdon-Jones, MB BS FACD
Dr Burdon-Jones is a specialist dermatologist in private practice at South East Dermatology in Brisbane.
He was formerly senior visiting dermatologist at the Royal Adelaide Hospital, and has recently spent 8 years working as a consultant dermatologist in the UK. He has been honorary clinical lecturer in dermatology both at Adelaide University and at Bristol University. Dr Burdon-Jones has published and presented research on skin cancer internationally. His special interests are eczema, psoriasis, acne and skin cancer. Back to top

Why see a dermatologist?
You can only become a dermatologist after acquiring a basic medical degree, gaining general experience in clinical practice and then undergoing at least four years of intensive hospital based training. During this time the trainee dermatologist is educated in all aspects of skin disease. They have to publish research articles as well as develop their clinical and surgical skills. Only after passing rigorous written and clinical examinations are they awarded their specialist qualification. Learn more here


Why see us?
Why see us All of our dermatologists are Fellows of the Australasian College of Dermatologists having met their rigorous requirements and are committed to continuing education

We have had many years of experience in skin cancer detection and management with this practice being established since 1993

Consultations are conducted professionally in a friendly and relaxed environment

The centre has easy parking and access to major public transport

DVA patients are welcome